Alexandria Car Rental,  Airport Transfers, Pick up, Hotels Services &

Egypt Tours
Alexandria  Welcomes you to Alexandria international airport comprehensive
website,  not the official website but giving you all the information you need about air travel to and from Alexandria, Egypt Tours as well as what to do when you arrive in
Alexandria or Borg elarab or El nozha Airports.
Contact us: alexairportservice@gmail.com
Borg El Arab airport Services, Alexandria Car Rental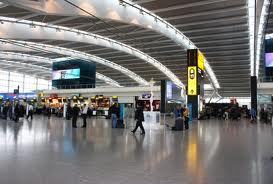 Borg El Arab airport is set in the Borg el Arab desert and is now the principle airport for Alexandria due to recent closure of El Nozha airport in December 2011.
The airport, which serves Alexandria,
is impressive. The cost of the development project was 52 million
dollars. This superb airport, which is able to meet all your travelling
needs welcomes you with it's fountains at the very beginning of the
bright and slick entrance to Borg El Arab airport.
A multitude of baggage handlers await you to ensure your arrival or
departure is as comfortable as can be. Once inside, you can be assured
that your journey continues in comfort as Borg el Arab includes a new
terminal with the capacity of 1000 passengers per hour. It is equipped
with all the latest equipment as per all scrutinised International
airports.
For your information, Borg El Arab airport is situated
near a famous tourist site; where the Borg El Arab Roman tomb was
discovered and where the temple of Cleopatra and Marc Anthony is
located.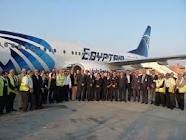 To make your inbound or outbound journey as comfortable as possible we provide the following services:
Visa facilities upon arrival
Cargo handling
Duty free shopping
Food court
Baggage wrapping & scales
Banking
Quarantine facilities
Car parking for upto 350 vehicles
Car rental services (taxi or private limousine)
Shuttle buses
Hotel reservations
Tours across Egypt with partnered companies
The passenger terminal is made up of 3 floors; the 1st floor for
checking in and baggage handling, the 2nd houses arrivals and general
airline offices and finally, the 3rd floor houses departures, a VIP hall
and personnel which deal with immigration issues.
Likewise, the commercial section is also on 3 floors and comprises a
fuel supply unit, a control tower and to ensure everyone's health and
safety; a fire station.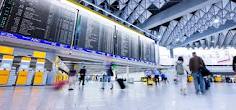 We provide a personalised and an International service to all our
customers so please do not hesitate to contact us whether you need to
organise a car for the continuation of your journey or to enquire about
our freight services.
You can be assured of our attention at the principle airport of Alexandria: Borg El Arab – at your service.
Our Highly recommended Partners:
Contact us: alexairportservice@gmail.com