Taxi Services and Limousine Hire.
There is nothing better than to travel in a new country with taxi service by someone who knows where to go and how to best assist you. We recommend you start your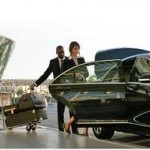 holiday with a licensed, insured and maintained hire car with a driver (commonly known as hiring a limousine).
Email: alexairportservice@gmail.com
Local taxis usually only speak Arabic and are not licensed or have seat belts etc so should you wish to travel in safety and comfort from the minute you arrive please let assist you organise your transport services for simple onward travel from Alexandria Airport to your destination or to help you explore all parts of our country. We have a wide range of modern, fully equipped luxury 6 – 12 seater buses and limousines to meet every need as well standard cars with drivers. Please simply state what you prefer and this will be booked for you.
The drivers are friendly, well dressed, punctual and efficient. Communication between them and our staff is 24 hours a day and 7 days a week to ensure your journey, to wherever you choose to go, is to your satisfaction. Payments are taken at the end of every journey and can be in Euros, Dollars, British pounds or Egyptian LE. Our offices, in line with bank regulations, provide currency exchange rates.