Sightseeing in Alexandria
We can provide you with a wide range of day tours and excursions. Even a simple half-day tour with Alexandria Airport Hospitality is more than a tour as our Egyptologists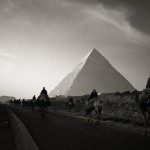 (all of whom graduated from Alexandria Universities) can show you parts of Alexandria often left mostly unseen with other companies.
Your personal Egypt Last Minute tour leader will be waiting for you before you arrive at Alexandria Airport. They will have your name on a sign and will help you from the moment you enter Egypt. If you require a general entry visa to Egypt then please ask us and the tour guide will also get this for you in advance so you do not have to queue. The tour leader will help you through all the normal procedures associated with airports and then the private air-conditioned vehicle (suitable to meet the needs of your group) will then take you to your hotel.
Alexandria, the city by the Mediterranean Sea. The city at the edge of Egypt whose inhabitants are a mixture of Greek, English, French, Italian, Syrian, German and of course Egyptian.
Alexandria, with it's fishing bays, modern gyms, discos and a multitude of mosques is a very distinctive city, one where you will see very old style Egyptians and the ultra rich and modern. There's much to see and do in Alexandria, once the capital of Egypt and built by Alexandria the great in 332 BC.
Visit the lighthouse – one of the Seven Wonders of the World
Explore the Palaces of Farouk – the last king in the history of Egypt,
Lunch at the best fish restaurants
Visit Pompey's Pillar and explore the remains of the first and ancient library of Alexandria,
Marvel at the Roman amphitheatre and the open air museum for sunken monuments
See the Unknown Soldier of Alexandria and the statue of Alexander the Great
Visit the beautiful Stanley Bridge, where wedding photos are often taken next to the fishermen fishing off the bridge into the Mediterranean Sea.
Get lost in the winding alleys in the old fashioned 'Ladies Market'  – a place that has everything every woman of all cultures could ever want
Lazy days of fishing along miles of coastline
Spend a romantic day picnicking at the Montaza palace and gardens
Go to an old fashioned cinema and watch an Arabic movie
There is a club and a couple of pubs as well as 'hangouts' for many different nationalities as Alexandria is home to many 'foreigners' who choose Alexandria as their home
The list is endless. Please do not hesitate to contact us at Alexandria Airport Hospitality for all your sightseeing needs.